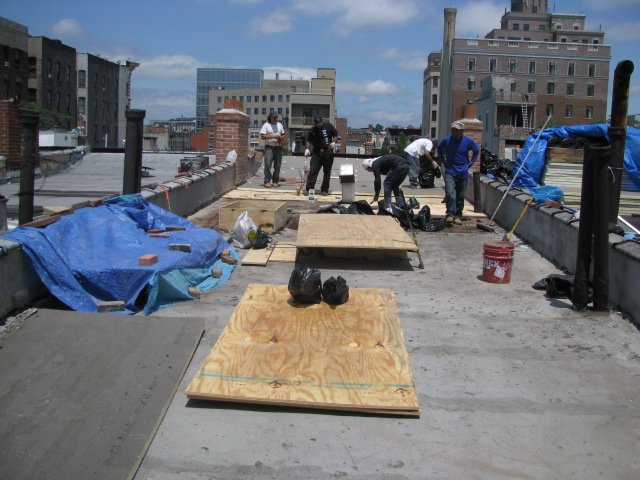 Do you think your roof may be leaking? This can be incredibly damaging your building if it is left untreated. It can also lead to property damage, jeopardize your safety, and necessitate costly repairs.
Many building owners believe that a leaky roof is merely a structural issue, but continual water penetration poses many additional health and safety issues. Mold, rotting, destabilizing structures, and even fire threats are all issues that contribute to a safe and healthy living environment.
What leaky roof can cause?
Mold and mildew growth
Mold and mildew are greater long-term consequences of a leaking roof since they take time to grow. They can spread throughout your building if left unattended, even into the HVAC system.
• Congestion and irritation of the nose.
• Rhinitis.
• Asthma.
• Allergies.
• Irritation of the skin.
Do you know that black mold is the most common type of mold caused by continuous leakage. It is normally harmless, although it might be hazardous in exceptional situations. In case you discover toxic black mold in your building, never attempt to eradicate it yourself. To get rid of mold safely, always engage with a professional mold removal firm.
It is rightly said that prevention is better than cure, if you face any kind of problem, you should immediately contact Roof Company Bronx, Excel Contractors, and we will be at your service within 1 hour.
Fire Dangers
Water can cause a fire if it comes into touch with electrical wires. It can also be harmful if water penetrates around unprotected wires or metal junction boxes. It can cause an unpleasant shock to anyone who comes into contact with them.
If you discover leaks in your building, whether from your roof or elsewhere, turn off the power to the circuits that go through the damaged areas and contact a professional electrician to repair the problem.
Utility Bills Are Expensive
If your energy expenses are skyrocketing, it could be due to water intrusion. A leaky roof will harm the insulation in your attic if left untreated. Water-soaked insulation takes a long time to dry out and might decline over time if it is consistently wet. Repairing roof leaks early will save you money on repairs and keep your energy expenses in check.
Attic and ceiling damage
Your attic will face leaking problem first as this area is most neglected area in the building. Water will begin to influence any goods stored there, whether they suffer direct water damage or develop moldy as a result of being kept in a wet climate. Water will slowly leak down from your attic, causing damage to your walls and ceilings.
Contact us Today!
If you are having Roof leak repair problem in Bronx, you can contact us at (718) 786-5100. We will send our team to your place and they will handle you problem. We make sure that the problem will not arise again with our best services.