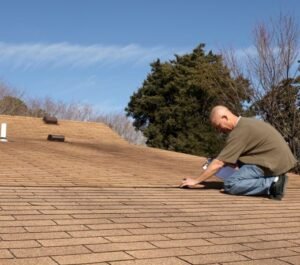 What is involved in a roof inspection?
The roof is the building's unsung hero. Roofs are crucial in buildings, whether they are commercial or residential. This shields you from the elements, harsh temperatures, and annoying insects. To maintain your roof in fighting shape, undertake roof inspections on a regular basis. You may use Excel Roof Contractor for excellent services and reap the advantages of Roof inspection Queens. Excel Roof Contractors has the expertise to accomplish the task to your specifications. We constantly adhere to all rules, resulting in work that is amazing to our clients.
Our trained roof inspectors will look for any flaws that need to be repaired, items that are out of position, and how well your roof is holding up over time. Here's all you need to know about the roof inspection process.
Why do you need a roof inspection in queens?
For numerous reasons, you should contact a professional roof inspector to complete the proper roof inspection. To obtain this excellent opinion, you may take advantage of the benefits and alternatives provided by Excel Roof Contractor professionals. They consistently operate in accordance with the needs and expectations of their clientele.
Here's a quick rundown of why you might want a roof inspection.
Annual inspection
Noticed leak coming from the ceiling
Preparing your roof for hurricane or snow season
What does a roof inspection include?
Every component of a roof will be thoroughly inspected by a roof expert. This covers structural support, roofing material stability, and any signs of degradation across the building's ceiling and walls.
Structural inspection
The professionals will do this examination to see how well the whole roof system is holding up. At this portion of the inspection, we must search for any indications of a drooping roof.
Our experts never focus on locating damaged or missing roofing materials. They extensively check the condition of the roofing system's major components. The following are signs that your roof is drooping:
Cracked
Sagging ceilings
Damaged collar tiles
Leaning
Material Inspection
During the material portion of the roof inspection, the team will also concentrate on the roofing materials. Shingles, metal plates, clay, and other materials are examples of this. Excel Roof Contractors' experts will inspect them for flaws, missing materials, rust stains, and water damage.
Professional Roof Inspections: What to Expect
Excel Roof Contractor provides clients with benefits such as Roof Inspection Queens. Our roof inspector will be looking for leaks, unusual wear and tear, damaged cause, organic growth issues, and problems that may have occurred during subsequent repair. Our skilled staff is continually looking for the best ways to execute jobs. Clients are never given incorrect information. Aside from that we always consider the appropriate fee while giving these services.
We never recommend unneeded extra work to clients. Our major goal is to deliver excellent services to our consumers so that they may save money while receiving nice services. After conducting the whole examination, our inspector will create a thorough report outlining the nature and amount of damage. The inspector will also offer an estimate of the total cost of the job.
Now is the time to hire a professional roof inspector.
You can obtain economical Roof Inspection Queens services by calling the pros at Excel Roof Contractor. Our clients may rely on us for dependable roof inspection services. We can assist you in identifying roof damage, leaks, poor drainage, and a variety of other issues that may endanger your safety. Contact us today to set up a professional residential or commercial roof inspection appointment. You may reach us via email, SMS, or live chat. Our team is always ready to help you get better options and benefits from us.