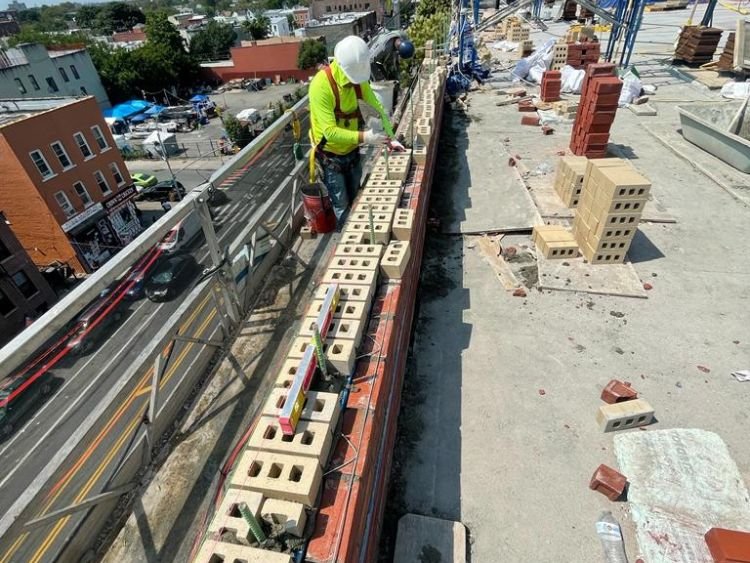 Roof Contractor NY is the premier company that provides cost-effective parapet roof installation in Queens. With a higher deliverability rate, the company has acquired loads of well-knowledgeable, well-experienced, and compassionate executives in the team. We have come through the most suitable solutions with a minimal budget. Roof Contractor offers all forms of the needful. 
Have a look below to find out everything about the parapet roof. 
What is Parapet in a Roof?
Parapets are the extensions of a roof in a vertical manner that are built on the roof's edges. These are the barriers that are used to originally construct castles. To know more, earlier these edges were used to get built for protection from the troops. Now, they are used for protection from winds, drainage, and designs. 
Because it also gives a new look, people now appoint a professional to build parapet roofs.    Parapets give strength and beauty, but it's just not limited to the look. Parapets play a lot of important roles when it comes to safety. Like soldiers could duck behind them, we can imagine the parapets as guards in between the sieges and battles. A parapet not only gives the solution from the outer surface but also provides thermal bridges for greater parapet roof insulation. 
What Are the Types of Parapet Walls?
Based on Appearance –
Plain

– The plain parapet is most used in modern building construction. Plain styles can be made with several quality materials and constructed vertically on the edges of a roof. Though constructing is quite easy and it can reduce the maintenance cost also. Consider calling a professional from our Roof Contractor NY for

rendering the roof parapet

in your house. If already have, then update and

repair parapet walls

.

Embattled Walls Parapet

– It is the same as the plain parapet more broadly. It gets constructed in the upward direction with respect to the wall at the end of the roofs. The perforated walls can have several designs and shapes like circles, flowers, and other geometrically aligned shapes. For an aesthetical appearance, call us for installation or

parapet roof replacement in Queens NY

. 

Stepped Parapet Walls

– Typically, the structures are inclined in nature. You can think of decorative designs that look good from the outside of a house. With the help of these designs, the building or house appears to be larger. It requires a bit of maintenance and monitoring. For such, contact us for the roof parapet

repair in Queens

. 

Flat Parapet Walls

– Flat parapet walls are generally recommended for flat roof systems. These are having no such designs but can bring the same value as compared to other types. Different types of flat parapets are fiberglass parapets, steel-glass railings, and more. For

flat roof parapet wall repair

, contact us for the same. 
What Are the Different Uses of Parapet Walls?
It is understood that a roof or building requires safety and security. The proportion of the same can be done by planting one from the best roofing company in Queens. Let's get into more depth to know what it means to have a parapet wall.
To provide safety for humans so that they can freely enjoy the weather. It prevents children or elders from falling and experiencing an unfortunate incident. 

To prevent dust from the winds and keep untouched from storms and other natural phenomena. 

To prevent the falling of debris that has gathered on the roof. 

Gives an aesthetic look. 
There are plenty of more reasons to tell you about the benefits of a parapet. We are covering all types of consultancy and solutions including parapet roof replacement in Queens NY. 
Why Us? 
Roofing Contractor NY is one of the fastest-growing contractors that has cracked the key to minimizing the cost and providing class quality with a 100% transparency rate. Our team consists of certified professionals who never deny devoting their maximum efforts. Contact us to know more about us and our services including roof parapet repair in Queens.