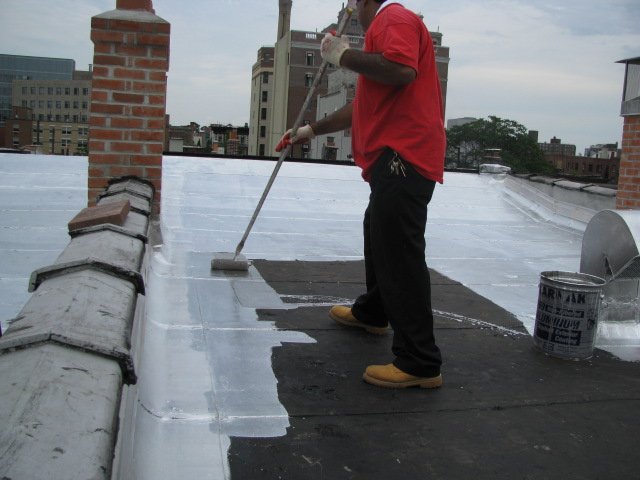 A roof is the only shelter which owns by you and protects you and your family from certain circumstances including natural phenomena such as extreme weather conditions, heavy rain, pollution and dust, and other safety concerns. Apart from this, the interiors of the houses need to be secured and safe, a roof does it all. 
A roof is like a support system that is strong enough to withstand all possible challenges. As like another thing, the roof also has to be maintained and fairly monitored. We can guide you with the early warnings and fix roof leaks.  
What Type of Circumstances May Occur on the Roof?
Moisture Damage – Moisture can cause much damage to the roof. It starts when the moisture goes past the shingles and allows water to create problems such as cracks or loose tiles, damaged sealants, torn underlayment and more. The most common signs you can see are ceiling leakage and wet cracks on the wall. These problems usually occur long before the warnings show up. Calling a professional from a roofing contractor in NY is always a wise decision.
Loose and Broken Shingles – With time, shingles get old, weak, and brittle if not repaired. Shingles rarely cross the line which leads to causing any serious damage, but it's good to check them once in a while. The consequences it makes, do lead to some signs of curling or cupping. Appoint any of the NYC roofers, and repair them in minutes.
Improper Installation – Many times, if a roof is not being properly installed, problems like sealants, falling bricks, and more can happen frequently. If you see some early signs, show up quickly and call a professional to fix them.
High Temperatures – UV light and high heat can make a roof suffer from unusual or extreme temperatures. Acquiring ventilation could be a better medicine to reduce the problems. This problem can easily be eliminated by applying the most effective decision to protect your roof is to make the roof waterproof. Waterproofing is a method to prevent your roof surface from penetrating water. It helps to reduce humidity from inside and protects objects inside the house from humidity.
Dealing with moisture and wet falls is not a good idea. The problems are appealing enough to ask you to fix them. Accepting a modern solution of roof waterproofing in NYC can reduce your suffering. 
Why WaterProofing is required?
Building Regulations

– It prevents humidity and keeps the house dry with regular interference of moisture. Ensures dryness all around and a long-lasting surface. 

Risk Prevention

– For any future construction, having

concrete roof waterproofing

enables protection. 

Cost Reduction

– For any future damage, it requires a high amount to pay to repair them. Instead, hiring a professional for roof waterproofing in NYC can cut costs and reduce the risk of damage. Seek a professional to measure the circumstances. 
Ways you Can Choose Waterproofing –
On Walls – Modern roofing techniques can not allow house owners to waterproof their walls. It prevents walls from getting wet during the monsoon. Walls need to incorporate vapor barriers or air barriers. Old roof waterproofing limits some benefits.
In Balcony – Balconies also have specific needs to fulfil. Water can come through the balcony or it could go to the surface and eventually damage the walls from inside. It's good to have a waterproofed balcony so that protection would be at its peak.
Why Choose Us?
We have a remarking experience in waterproofing. Our skill sets and knowledge are not out of the blue, instead, the graph of increasingly satisfied customers is outperforming us in the race for the best waterproofing contractor in NYC. 
Our testimonials are our greatest feedback to acquire more knowledge and touch the accuracy. We promise to deliver comprehensive and advanced methodologies to solve your burdens. We can handle all kinds of roofing situations; we are just one call away to reach your doorsteps.