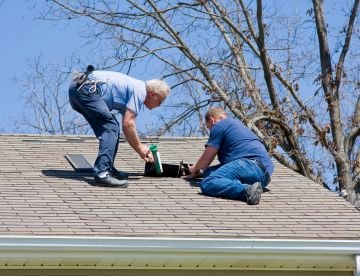 Identifying The Causes Of Water Leakage And Performing Repairs For Building Aesthetics
When constructing a home, it is important to ensure that the roofing is properly installed and sealed. This is the first line of defense against water seepage, as it prevents moisture from entering the building. Many homeowners are ignorant about this and have to regret later for not acting on it on time. Being vigilant about the shortcomings of your house can prove to be the first act of protection which may alter you for the future as to what needs to be addressed to keep the condition optimal.
Properly installed roofing should be designed to channel water away from the building and should have adequate slope, flashing, and drainage systems to ensure that water is directed away from the structure. Moreover, the roofing material should be of high quality and have a long-life expectancy.
However, we also know that being aware of all that is required for the maintenance of your house is not under your jurisdiction. It is best to hire a Roofing Company Bronx to get rid of waterproofing dilemmas for buildings and similar things and enjoy the contentment of being under the roof safely.
Read More:– Whom Should You Hire As Your Roofing Contractor?
What Do You Need To Keep In Mind When Thinking To Waterproof Your House?
When the waterproofing contractor NYC is done with the roofing inspection, proper sealing of other building components can be brought in to reduce the risk of water seepage. The responsibility of Roofcontractorny contractor includes windows and doors, foundations, walls, and other openings
Our waterproofing contractor Bronx will ensure that windows and doors are properly sealed with weather stripping and caulking and that all of the components are in good condition when the final.
We seal the foundation with an appropriate sealant and waterproof the walls so that there is no infiltration of water
All openings are properly sealed with caulking and weatherstripping, and if necessary, flashing is installed to prevent water from entering the building
Finally, even after completion, we do not forget to inspect and maintain the roofing, sealing, and other components of the building regularly. This helps to identify any issues before they become major problems. furthermore, tree branches, leaves, and other debris are safely removed from the roof regularly to prevent clogging of the drainage system and reduce the risk of water seepage. By taking these preventive measures, homeowners with the help of a waterproofing contractor Queens can protect their property from water seepage and ensure that their home remains structurally sound.
Why Choose Our Roof Waterproofing Company?
With the use of latest technology, we provide complete waterproofing solutions in NY that are tailored to the building's individual needs. Our experienced team is well-versed in the latest waterproofing methods and utilizes the best waterproofing products available in the market. We have been in the market for years and are proud of the fact that we have catered successfully to the requirements of our clients.
We understand the importance of proper waterproofing for a building's longevity and safety. It feels great that our team of experienced professionals is adept at identifying and rectifying any waterproofing issues. With long-lasting waterproofing solutions designed to improve your building's overall structural integrity, we at all costs protect it from the damages caused by exposure to weather.
Our commitment to safety is what stands us out and we strive to provide the best services in the industry, making sure at the same time that your building is properly waterproofed and protected from any further damage due to water infiltration.
 Note: Our waterproofing services are cost-effective and reliable that can keep building safe and secure for years to come. To address effectively waterproofing problems, call us directly to discuss them in detail!