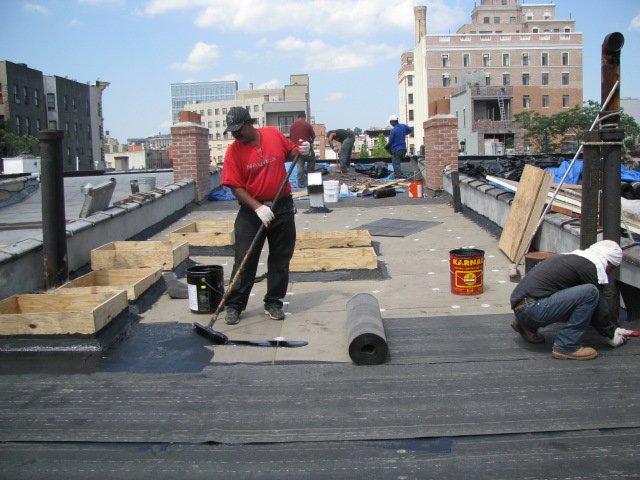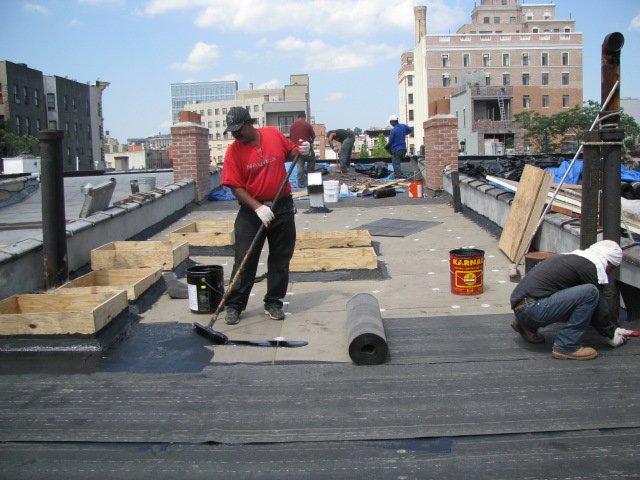 A flat roof is perhaps more vulnerable to damage than a sloping roof as it receives direct heat, light, and water stands for a longer duration. It doesn't matter even if it is made up of the toughest materials like concrete and asphalt; with age, your flat roof gets fragile and defective.
Every flat roof comes with a lifespan and it depends largely on how well you maintain it. In cities like Bronx, Queens, Manhattan, Westchester, and Brooklyn, where rainfall is maximum and there is a persistent freeze-thaw cycle, the durability of flat roofs decreases to a considerable extent. Flat roof repair is indispensable as soon as you notice the first signs of damage. Often we ignore a small crack or the faded yellow paint, but it may lead to waterproofing issues and bigger complications in the future.
It is Time to Repair Your Flat Roof!
The biggest dilemma is you do not know if it is time yet to repair your flat roof. While a bit of water pooling and washed-out paint is normal, you should keep close tabs on other problems that you might be encountering. Even high energy bills often imply improper insulation- a damaged roof can be the prime culprit!
You must reach out to flat roof repair companies New York if you notice:
Cracks and Blisters- Since the top layer of a flat roof is exposed to optimal heat, it reaches high temperatures, especially in hot summers. As a result, it is very common to develop cracks, bubbles, and blisters on such roofs. If the damage extent is less, a small patchwork can easily fix the problem, provided you take early precautions!
Water Leakage- This is one of the serious damages that can affect the entire structure of the building. Water seeping in through the ceiling causing dampened walls is a matter of deliberate concern. It can be because of cracks that have penetrated the inner membrane. Seek expert help immediately before it is too late!
Energy Inefficiency- While you must be aware that the roof of your building acts as a major source of insulation- any damage to it can lead to higher electricity bills. It is obvious when there is a defect in the siding or flashing of roofs and also wearing away of the exterior yellow paint, insulation will not take properly leading to greater energy consumption. Time to get quotations from the best flat roof contractors Brooklyn!
Water Pooling- Though a little water pooling is common in flat roofs, you must pay sincere attention if you notice puddles and warping of the roof surface. Such stagnant water when left ignored for a long duration weakens the roof stability causing irrevocable damage. It is dangerous to stay in such a building.
Conclusion
It is always cost-effective to undergo roof repair instead of replacement. Thereafter, you must approach a reputed company for the best flat roof repair Queens. Taking early precautions can save you from greater defacement.